The Nakoa Companies , Inc.
Solutions Team Member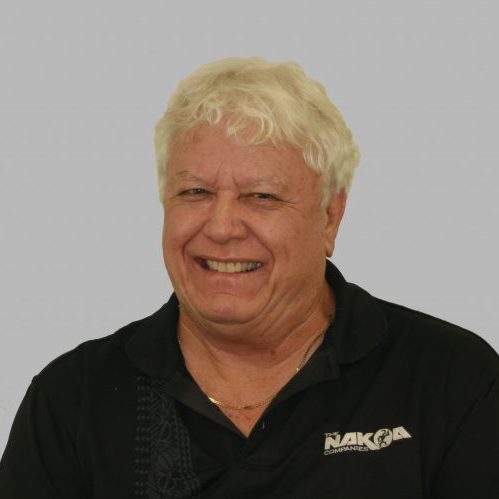 Austin P. Nakoa –
President
Austin worked for Hawaiian Dredging & Construction Company following his graduation from Arizona State University with a BS in Construction Engineering (BSES). Initially managing Heavy construction projects, he eventually managed larger building projects including the Guam Airport Terminal. In 1992 he founded The NAKOA Companies, Inc. and ultimately was awarded Military Projects as an 8(a) contractor along notable projects such as the Haiku Stairs Rehab work. He has an MBA from University of Hawaii and does occasional guest Lecturer work for the SBA. He is the RME for the Guam and Hawaii Offices.

The NAKOA Companies, Inc. Facility Modernization core business is focused on building  solutions for our valued clients from specialized government training needs to commercial institutional Improvements.
© 2018 The Nakoa Companies, Inc.
Welcome to our new site. We hope you find the new look and feel reflects the quality and culture that Nakoa Companies embodies.  Please feel free to browse our site, and contact us with any questions or services you may have or need.  We look forward to doing business...
read more
Quick Contact Links
Thank you for visiting our web site.
Address: 91-1041 Midway St # 187, Kapolei, HI 96707
Phone: (808) 373-5709
Business Hours: 7a-3:30p M-F