The Nakoa Companies , Inc.
Solutions Team Member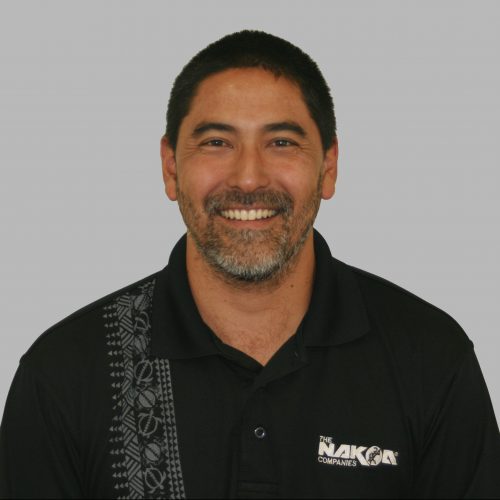 Michael Miyahara –
Project Manager
Mike recently joined The NAKOA Companies, Inc. with a degree in Civil Engineering from University of Hawaii in Manoa.  He has spent the last 19 years as a project engineer, estimator, naval architect and quality control manager with renowned building contractors.  Mike brings a wealth of experience in managing projects from start to finish for Government and military projects. He has managed the Autonomous Gates project to successful conclusion and has worked on several other projects since then.  He is certified in Asbestos, Lead and is a qualified HAZWOPPER supervisor. Additionally he has OSHA 30 hour certifications and is current.

The NAKOA Companies, Inc. Facility Modernization core business is focused on building  solutions for our valued clients from specialized government training needs to commercial institutional Improvements.
© 2018 The Nakoa Companies, Inc.
Welcome to our new site. We hope you find the new look and feel reflects the quality and culture that Nakoa Companies embodies.  Please feel free to browse our site, and contact us with any questions or services you may have or need.  We look forward to doing business...
read more
Quick Contact Links
Thank you for visiting our web site.
Mailing Address: P.O. Box 75302, Kapolei, HI 96707
Office Address: 91-1041 Midway St # 187, Kapolei, HI 96707
Phone: (808) 373-5709
Business Hours: 7a-3:30p M-F