The Nakoa Companies Solutions Team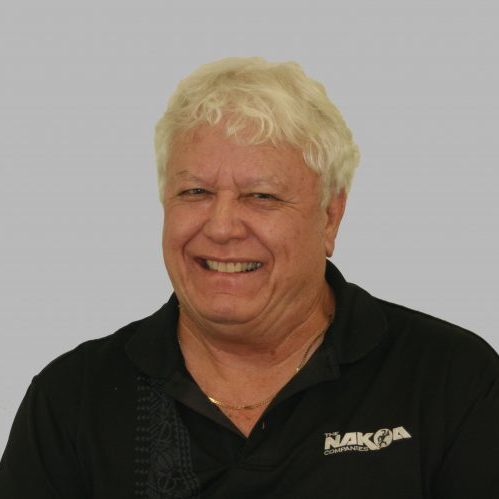 Austin P. Nakoa
President & RME
Austin worked for Hawaiian Dredging & Construction Company following his graduation from Arizona State University with a BS in Construction Engineering (BSES). Initially managing Heavy construction projects, he eventually managed larger building projects including the Guam Airport Terminal. In 1992 he founded The NAKOA Companies, Inc. and ultimately was awarded Military Projects as an 8(a) contractor.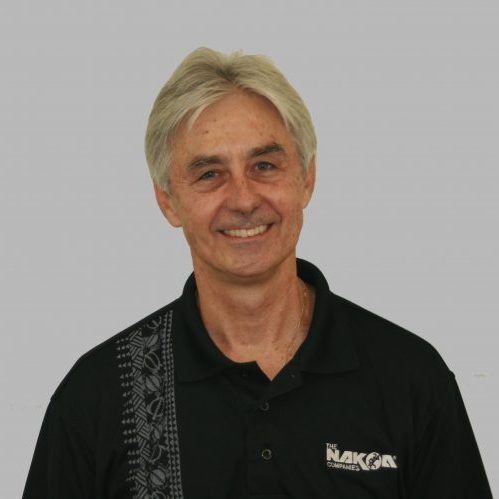 Eric S. Austin
CPA / CFO
As a partner with Austin Nakoa, Eric leads Nakoa Energy using his business acumen developed over 30 years as an entrepreneur, business consultant, senior management, and a professional CPA.His experience includes working for KPMG and Dillingham Construction, and as a business consultant and CPA.  He holds a BS from Arizona State University and an MBA from the University of Hawaii.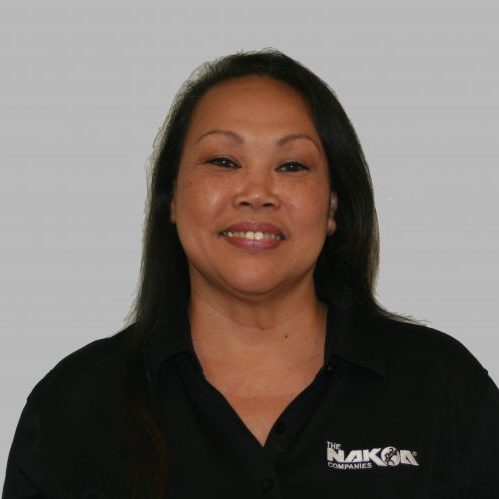 Debz Galindo
Contracts Manager
Debz has extensive experience in Construction Contracts Management, Contracts Administration and Logistics Management. With Company projects in Guam and Hawaii, Wake Island, and many other various locations through out the country.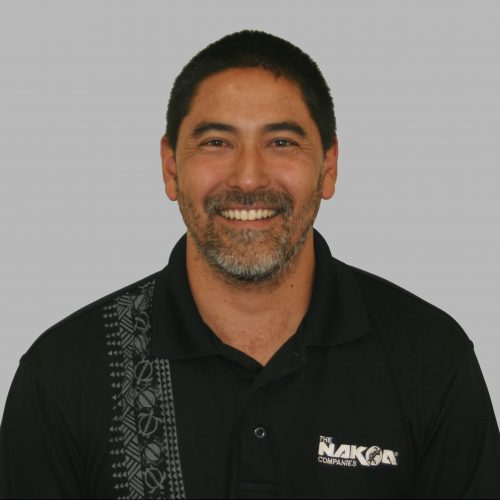 Michael Miyahara
Vice President of Operations - Honolulu
Mike recently joined The NAKOA Companies, Inc. with a degree in Civil Engineering from University of Hawaii in Manoa. He has spent the last 19 years as a project engineer, estimator, naval architect and quality control manager with renowned building contractors. Mike brings a wealth of experience in managing projects from start to finish for Government and military projects.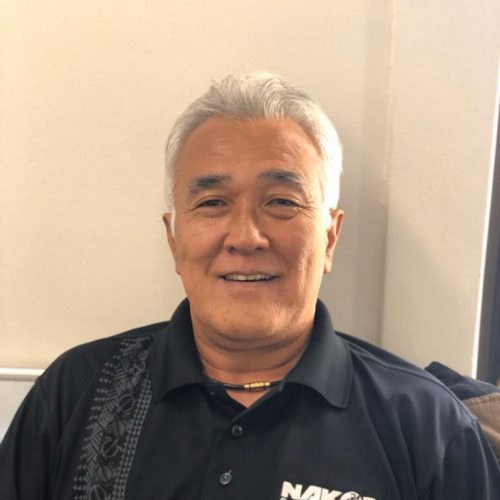 Norman Shinno
Vice President & General Manager - Guam
Norman joined NAKOA in 2018 and has managed our Guam Operations until being promoted to Vice President and General Manager in 2020.  He has held senior VP positions with Grace Pacific where he worked for over 26 years.  A Graduate Civil Engineer from University of Hawaii, Norms career has been shaped by his keen knowledge of construction, his energy, and his leadership style.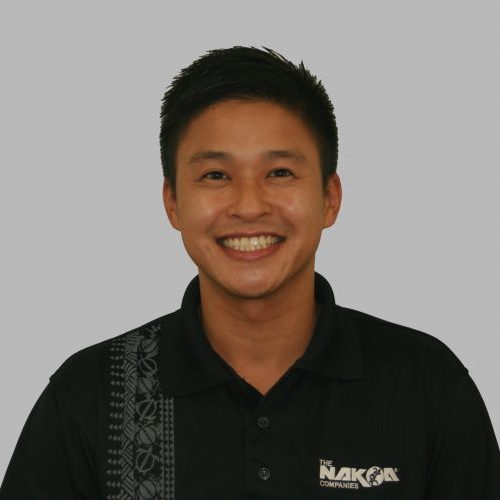 Ashley Medina
Project Manager & Business Development
Ashley graduated from Bowling Green State University in 2007 with a degree in Construction Management.  With 5 years of Construction Experience in Ohio and now in Hawaii, Ashley started his career doing international volunteer work in Kenya where he built health clinics and Classrooms for AID Orphans as well as in Canada, Japan, Ethiopia, Mexico, China and Greece.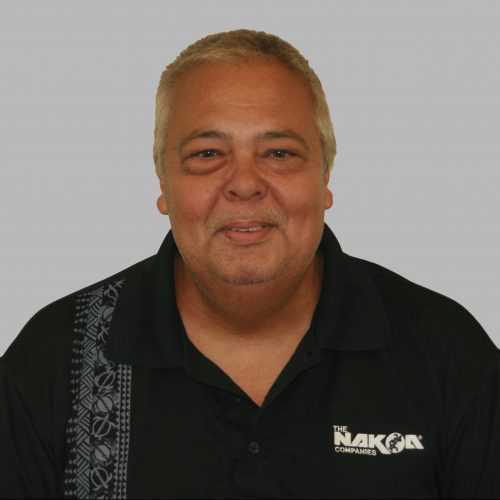 Sam Labra
General Project Superintendent
Sam has over 25 years of Construction Experience beginning with Kiewit as Labor Foreman in 1992. He is exceptionally skilled and versatile as a Heavy Equipment Operator, Carpenter, Cement Finisher and many Finish Trades.  Sam is currently certified OSHA 30, Hazwopper 40 hour, Lead and Asbestos Supervisor. He is a gifted Field Organizer, Trades Manager and interfaces with Customers to the Quality Assurance essential to our successful projects.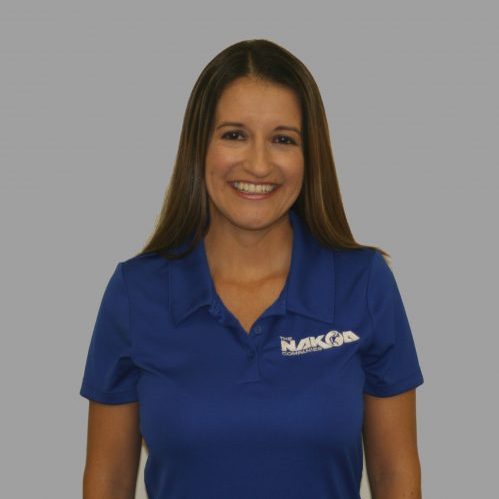 Maria Leiva
Controller
Maria hails from Ecuador and graduated from Hawaii Pacific University with a degree in Accounting.  She has worked for The NAKOA Companies, Inc. for over 10 years and handles all accounting and finance functions for the Construction, Energy and Guam Operations.  Additionally she handles all of the HR, Insurance and other ancillary functions.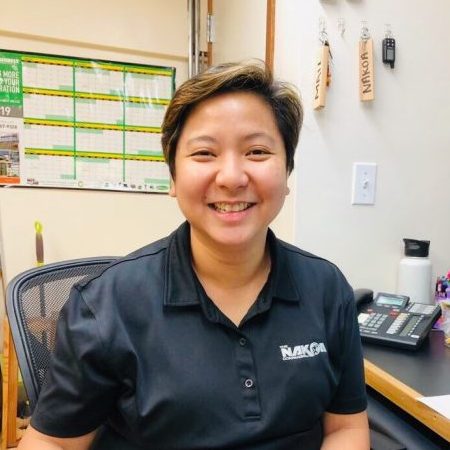 Sassy Belza
Accounting & Administrative Assistant
Sassy Joined NAKOA in 2018. In September, 2020 Sassy started full time work with NAKOA to support the Guam Division while providing administrative support to Estimating and Contract Administration.  Sassy has a BA in Communication Arts from De La Salle University in Manila, Philippines in addition to a Certificate Course and Competency in Small Business Accounting from Leeward Community College in Pearl City, Hawaii.

The NAKOA Companies, Inc. Facility Modernization core business is focused on building  solutions for our valued clients from specialized government training needs to commercial institutional Improvements.
© 2018 The Nakoa Companies, Inc.
The Nakoa Companies, Inc. is pleased to announce Norman Shinno as our new Vice President and General Manager of NAKOA GUAM INC., and NAKOA IBBC LLC. Norman is now responsible for all general and specialty construction business activities in Guam and the Northern...
read more
Quick Contact Links
Thank you for visiting our web site.
Address: 94-1388 Moaniani Street. Suite 304, Waipahu, HI 96797
Phone: (808) 373-7273
Business Hours: 7a-3:30p M-F