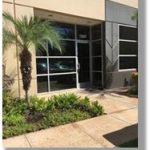 The NAKOA Companies, Inc. purchased a unit in Spectrum Kapolei Business Park in late 2021. We have been arduouslyworking on designing and building a small office in the warehouse to complement our business needs. While it appears that we are close to getting our permit and ultimately finishing construction—we are not completely there yet. We are moving out of our present office in Waipio on March 31st and our gallant construction team will be operating out of their homes while our new headquarters is completed—hopefully before summer of this year.

Dubbed as The NAKOA World Headquarters, our new office will have state of the art digital networking to allow us to reach out to our offices in Guam and Japan. Our Conference Room will be able to accommodate meetings with clients, business partners and our construction teams across the globe.  The Warrior Lounge adjacent to the conference room will have the ability to monitor job progress while enjoying collaboration with other team members. Nearby is a corner display of our memorable projects. A monitor alongside will provide a rolling display of past projects while piped
in music fills the airways with beautiful Hawaiian mele. Adjacent to the memory wall is a workroom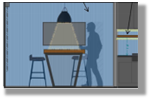 accommodating a state-of-the-art reproduction center alongside of our new company server that will allow direct access to our virtual network of projects and files. Historic photos will also adorn a wall in the reproduction center displaying colorful images of our past projects. Our new office was professionally designed by Architect Mario Tadeo and his crack engineering Team along with the creative work of interior designer Jule Lucero. The Warehouse portion of our new office has been carefully planned to accommodate high bay storage with our new pallet rack system and LED warehouse lighting to properly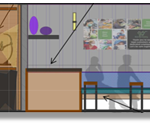 store materials awaiting delivery to projects around the world. The roof will later accommodate a new solar panel system with backup storage battery to provide energy savings along with reducing the planets carbon footprint.
Look for further information on our Grand Opening Soon during the summer months or sooner!!