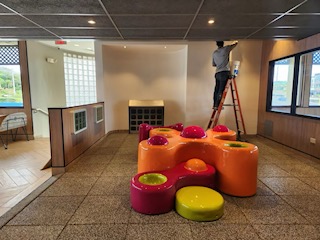 NAKOA Guam Inc. recently completed the renovation of the McDonalds Restaurant in Harmon Industrial Park along Route16. The renovations included installation of new kitchen equipment, new digital menu boards for the dual lane drive throughs, complete exterior painting, new interior finishes on all floors including new electrical work along with a new Playtime room on the second floor to entertain children while parents dine in.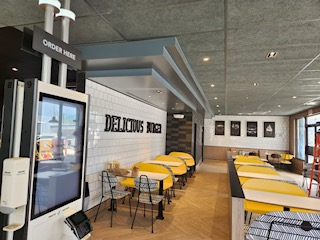 This exciting renovation is in keeping with the national branding décor for McDonalds Restaurants and is a proud addition to their fleet of amazing national and international restaurants worldwide.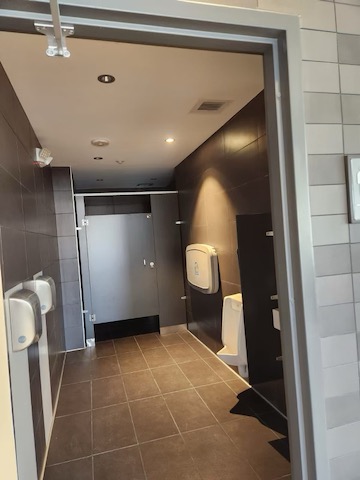 NAKOA is honored to have been involved with this project and would like to thank Hamasaki Construction, Inc. and McDonalds USA for awarding us with this renovation contract. Special thanks to Project Manager Grant Yamane of Hamasaki Construction who managed this work expertly along with NAKOA Guam's Project Manager Jason Macalalad and Sr. Project Manager Noel Lomtong with the able assistance of project coordinator Mayet Lomtong.  NAKOA's Sassy Mae Belza provided tireless support from Honolulu with Materials Management and Accounting Support. Subcontractors GAB Mechanical and Kautz Glass did a magnificent job with HVAC and Glass installs.