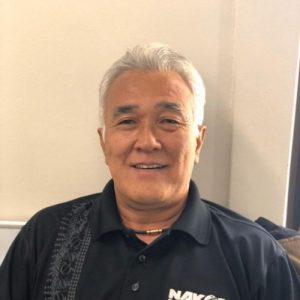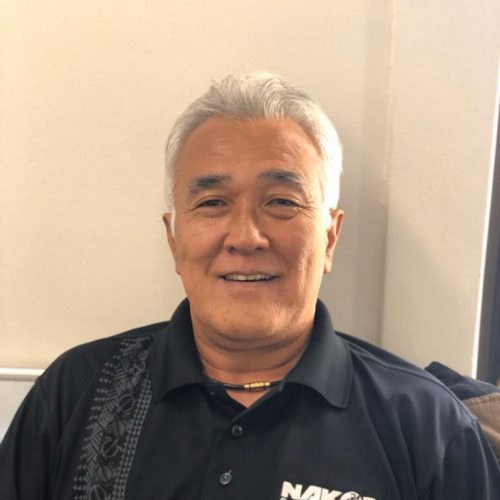 The Nakoa Companies, Inc. is pleased to announce Norman Shinno as our new Vice President and General Manager of NAKOA GUAM INC., and NAKOA IBBC LLC.
Norman is now responsible for all general and specialty construction business activities in Guam and the Northern Marianna islands, which include commercial and federal construction, and our Nakoa Hale development.
He is promoted from the position of VP of Guam Operations for The NAKOA Companies, Inc., where he was responsible for managing selected major projects including: PVH's Tommy Hilfiger Kids Store, Mobile Unit 5 EOD Guam Mezzanine Improvements (Design-Build); Electrical Underground Improvement Fort Juan Muna and Generator Installations Army National Guard Guam.
Norman is from Hawaii and brings extensive senior construction management experience, and is supported by the full capabilities of The Nakoa Companies, Inc.  We are confident that Guam will be served very well by Norman as our new VP and General Manager.
Please welcome Norman as he brings our spirit of Aloha (and excellence) to Guam!
Austin P. Nakoa
President, The Nakoa Companies, Inc.
The Nakoa Companies, Inc is a Native Hawaiian general construction business which embodies Cultural and Traditional values in our core management system. We are guided by the principle of Kina'ole or flawlessness in our work practices and are Pa'ahana or diligent in our work. We believe in Ka Lokahi or Unity and Balance with our Customers, Business Partners and our employees. Our key capabilities include: 
Project Management Support: Coordination of work on large complex projects 

Facility Modernization: Office Upgrades, Repairs & Maintenance, Equipment Installations 

Tenant Improvement: Retail Stores, Space Improvement, New Equipment Change Outs; Hotel, Condo, Retail Project Support 

Specialty Construction Services: Equipment Replacements, Computer Room Upgrades, AC Upgrades, Heavy Equipment Installs 

Government Office Upgrades: Space Planning, New High Tech. Conference Rooms & Furniture

Historical Facility Upgrades: Extend Useful life of historical facilities 

Environmental Services: Licensed Asbestos & Lead Contractor; Work Plans Sensitive Environmental & Cultural Foundation Work 

NAKOA Energy-Saving Solutions: LED Light Retrofits, Commercial, Government Facilities